Yakisugi - Japanese wood processing technology
Crafts, Architecture, Vintage, Decor, Workshop, Garden and garden, Cheap
Yakisugi (Shou Sugi Ban) or "languishing cedar" is Japanese technology for treating wood surfaces with fire. This simple process allows not only to show the texture of wood, but also protects it from fire, rotting and insects. The service life of such wood increases to80 years, so it is used for cladding the facades of houses and building fences.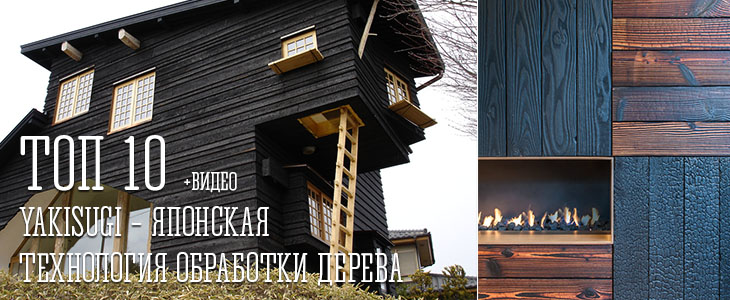 The story began in the18th centurywith mass burning in order to fire up the areas of the JapaneseSugi cypresscypress that tightly covered Japanese villages. After some time, residents realize that the burnt cypress wood is beautifully protected and amazing in beauty, the Japanese began to use it everywhere in construction.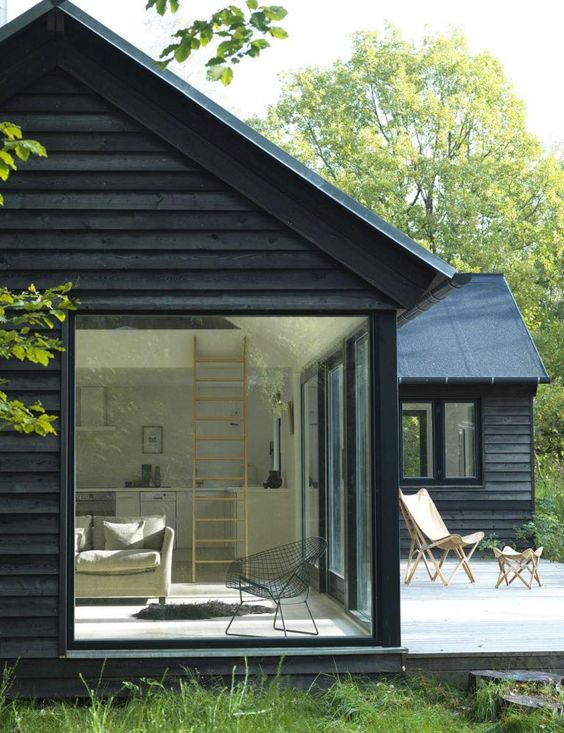 But in fact, wood burning was used by almost all ethnic groupssince in ancient times, along with palliation (impregnation of wood with hot resin), roasting itself was a common way to protect wood from rotting. The fact is that under the influence of high temperature in the process of pyrolysis in the outer layer of wood there is a narrowing of the fiber channels, plugging them with resins and combustion products, which significantly strengthens the upper layer of wood and increases its service life. In the old days, a common bonfire was used to burn the wood. Very often they burned logs, floor boards and roofs. In Russia, this process was called"smoking".
READ ALSO:33 Ideas for unique fences. Create an oasis of privacy
READ ALSO:17 Interesting Instagram accounts that you should subscribe to. Work with a tree
READ ALSO:How to drill a hole in a tree at an angle? + Video
READ ALSO:12 Simple Ways to Create a Texture on a Tree
READ ALSO:70 ways to join wooden parts
The advantages of similar wood after fire treatment:
Fireproof;

Doesn't rot;

Protected against insects and fungi;

Easy to make;

Over time, it does not change the appearance and color;

Lifetime - up to 80 years.
How to process a tree using Japanese Yakisugi technology?
Now for the burning of wood most often use a gas burner. To achieve the desired effect, resinous rock boards are folded into a triangular shape to form a box, and then burned for7-10 minutes. The duration of heat exposure affects the durability of the burned board and is determined by the type of wood, its moisture, the thickness of the board and the desired effect of structure and color. Then burning surface stew, cleaned with iron brushes from the remains of ash and washed with running water. Done! Now this wood can be used for facade cladding, route or fence.
Related News
The best-selling books of 2016 in Russia
Probe indicator without batteries
Butterflies on your shoulder: the transformation of an ordinary T-shirt into a design thing
Margot Robbie recovered for a new role
How to tell the boss no
Beads from old wooden checkers
How to care for a lizard at home