Shoffy feat. Lincoln Jesser - Takes My Body Higher (Official Music Video)
MH BEACH BODY BLOG 8: GET THOSE CALORIES IN
By this stage in my programme, it was clear to me what I had been doing wrong in my previous attempts to bulk up. I'd been lifting heavy and often, but I simply wasn't taking in enough calories.
A fast metabolism is a gift and a curse. I've been lean since I was three years old (back when I was a lil' chubster with a mullet). Since then, everything I eat seems to incinerate on impact. Cool, huh? Well, not when you're trying to gain muscle.
Before this programme, I was consuming about 1500 calories a day. I didn't count calories, but that's roughly what I was taking in each day. I guess I just don't eat a lot of food. I tend to eat only when I'm hungry, and I often find I'm so busy that I push meals back – before I know it, it's time for dinner.
That's not how muscle is made. In fact, it's the opposite.
For my 10-week programme, my calorie target was set at 4000 calories. I'm proud (and somewhat shocked) to say that I was able to hit my calorie target every day for the duration of the 10 weeks. It was a challenge for sure, but as the programme progressed, I realised there are ways to make it all go down a little easier.
(Related: The ultimate guide to tracking your macros)
Start early
You may have an entire day to hit your calorie target, but you have stuff to do and sometimes unexpected things come up, so start shoveling in that nutrition from the moment you wake up. The last thing you want is to get home from work to find that you still owe yourself 1000kcal. That happened to me a few times, and I can tell you there's nothing worse than stuffing your face with sweet potatoes when all you want to do is go to bed.
(Related: A beginner's guide to protein shakes)
Blitz it
Let's say you find yourself in the aforementioned predicament: you get home from work, exhausted, and then realise you're still a couple of hundred calories below your target. You want to eat your share, but by the time you've cooked, getting enough sleep to fully recharge isn't easy. Bring out the blender! By combining oats, protein powder, bananas, almond milk and peanut butter, I routinely knocked back 900kcal shakes. I wouldn't recommend it for every night, but it's a good one to break out in case of emergency.
Prioritise your macros
By now, you know that the most important thing to focus on during a programme like this, nutritionally speaking, is your macronutrients: protein, carbs and fat. You've probably also realised that there's only so much food you can actually eat in one sitting. This was a struggle for me; I always eat a lot of greens, but during my 10 weeks I found that the greens were filling me up and preventing me from being able to get through all the protein and carbs on my plate. My solution was to prioritise my macros at mealtimes, and then use my blender to pack my five-a-day into shakes that I could sip on between meals.
However you decide to go about your nutrition during this programme, just don't let it fall by the wayside. Trust me: all the training in the world won't get you the body you want if you're not fuelling yourself appropriately. Train hard, eat smart (and get enough sleep!) and nothing will be able to hold you back.
Video: Macklemore and Ryan Lewis - My Oh My (Official Video)
MH BEACH BODY BLOG 8: GET THOSE CALORIES IN images
2019 year - MH BEACH BODY BLOG 8: GET THOSE CALORIES IN pictures
MH BEACH BODY BLOG 8: GET THOSE CALORIES IN recommendations photo
MH BEACH BODY BLOG 8: GET THOSE CALORIES IN foto
MH BEACH BODY BLOG 8: GET THOSE CALORIES IN new foto
pics MH BEACH BODY BLOG 8: GET THOSE CALORIES IN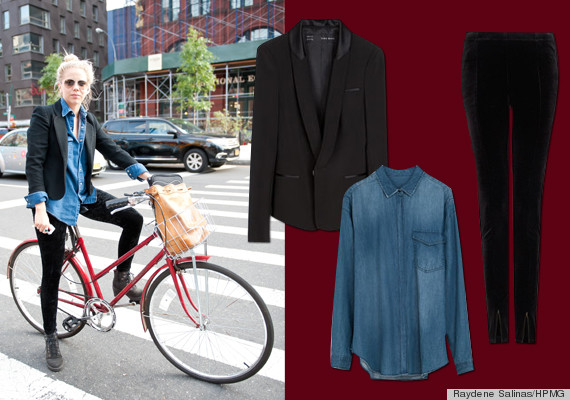 Watch MH BEACH BODY BLOG 8: GET THOSE CALORIES IN video
Discussion on this topic: MH BEACH BODY BLOG 8: GET THOSE , mh-beach-body-blog-8-get-those/ , mh-beach-body-blog-8-get-those/
Related News
3 Ways to Arouse Girls
How to Read Email
How to Get Sexy Hair
The One Thing a Thyroid Expert Eats for Breakfast Every Day
Haemophilus B-Meningococcal Conj Vaccine
How to Make Your Cats Basket a Castle
7 Surprising Facts About GERD and Acid Reflux
More on Black Friday 2019
How To Spot Gout—Because Its More Common Than You Think
High Heel Shoes and Sex - Is There Any Connection
Date: 12.12.2018, 08:16 / Views: 35254
---