5 tips to reduce electronic waste
How to Reduce Electronic Waste
Four Methods:
If you just upgraded your cell phone or bought a new computer, don't throw your old one away! This electronic waste, or e-waste, can actually harm the environment not only by contributing to the overall solid waste in landfills, but by polluting soil and water with toxic chemicals. How can you help? Instead of throwing away your old or broken electronics--including VCRs, printers, and tablets--Reduce, repair, reuse, or recycle them.
Steps
Evaluating Your Use of Electronics
Reconsider upgrading your cell phone every year.

Many mobile phone carriers offer incentives to purchase new devices or offer early upgrades to get you to spend more money. Sure, getting the latest hi-tech phone would be nice, but if your current device still works, there may be no need to upgrade.

Consider keeping it for another year, or as long as it lasts you.

Avoid the temptation to buy a new device just because it's cheap.

Printer ink tends to dry quickly and can be expensive to replace. Because of this, sometimes people will actually buy a new printer, rather than replace the ink, because it ends up being cheaper anyway.But you have better options.

Even if the cost-difference is minimal, think about the waste you are producing. It's typically much easier to find a location that recycles ink cartridges, than one that recycles the entire printer.

Upgrade your software to get all the latest updates.

Upgrading your phone or computer software is a simple, free fix that will make you feel like you just got a new device. You will have access to all of the latest features, most current security standards, and will enhance the overall speed and performance of your device.

For example, you can upgrade your android device yourself in just a few easy steps.
Repairing Broken Devices
Read the instruction manual that was included with your device.

These manuals almost always include steps for troubleshooting issues as well as warranty information. Follow the instructions provided for the issue you are experiencing.

If your particular issue isn't listed, the phone number to customer service will be, so call that number instead.
If your product is still under warranty, you could get the repair made for free. Depending on the type of device, the company may ask you to ship the item to them, direct you to the nearest repair location, or send a repairman directly to your house.

Call customer service and speak with an agent in the tech department.

If your phone or computer--or any electronic device--won't turn on or keeps glitching, often times the issue can be resolved with a single phone call.

The representative will give you some easy, step-by-step instructions to troubleshoot the issue. You might be surprised how easy it is to fix on your own.
If the representative isn't able to resolve the issue over the phone for you, they can offer other solutions and let you know the next steps to take.

Visit the company's website and chat with an agent online.

This is a good option if it's your phone that isn't working, or if you are unable to make a phone call. The online agent will provide the same type of assistance that the phone representative can.

Chatting online is a good option for computer problems. Through screen sharing and remote access, at times the agent can take control of your computer and make the fixes for you.

Stop by an electronic repair shop to get help.Do a quick search online for the nearest electronic repair shop and just drop in. Usually no appointments are required, but depending on the issue, you may have to leave your device for a few hours or overnight.
Making Your Electronics Last
Purchase protective gear for your phones and tablets.

Buying a phone cover and screen protector is an easy, affordable way to help protect your devices from damage.

These items are available almost anywhere--online, at department stores, even gas stations, and they can cost under .

Store your electronics appropriately so they don't get damaged.Never leave them near water, in extreme temperatures, in high places where they can fall, or on the ground where they can be stepped on.

Purchase an extended warranty for extra peace of mind.

Depending on the type of device, extended warranties can be a cost-effective option to provide extra protection. This is an especially good idea for children's devices, or if you are accident-prone.

Check with the retailer or manufacturer for details and pricing.

Find another use for your old phone.

Many of the apps on your phone will still work, even if there is no phone service. So rather than throwing your phone away (or storing indefinitely) put it to good use.

Your smartphone can still be used to play games, listen to music, or as a remote control for your TV.

Donate or sell your old devices to someone who can benefit from them.

This allows people access to electronics who may not be able to purchase items new. This is especially helpful for people in third-world countries.

Let your friends know that you are selling or giving away your electronic device, post it on your social media account, or create a classified ad online.
Drop off your electronics at a donation center near you.
Recycling Devices That You No Longer Need
Search "electronic recycling near me" online to find a center near you.

These recycling centers specialize in e-waste recycling. They may redistribute the device to local programs or charities; strip it down for parts to be sold or used as replacement parts; or will break it down into raw materials and properly destroy.

Perhaps most importantly, these facilities help protect the environment by disposing of all hazardous material appropriately.

Take your devices to a community collection drive.

Cities, schools, or churches will sometimes hold events to collect e-waste and distribute to recycling centers for you. Call your city office to find out if and when an event is taking place.

Go through your home and collect all the electronic devices you don't use or no longer need so that you can make one easy trip.

Drop your devices off at a large department store.

Stores like Best Buy and Staples offer recycling programs where they will take back your old devices and recycle them properly for you.

Some companies even offer buy-back programs where they will give you cash or other incentives to turn in your old device in.
Community Q&A
Ask a Question
200 characters left
Include your email address to get a message when this question is answered.
Whichever type of device you feel you no longer need, always remember to think through your options and look at the bigger picture before deciding what to do.
Video: How Can We Tackle the E-Waste Problem? Reduce, Reuse and Recycle with NextWorth!
How to Reduce Electronic Waste images
2019 year - How to Reduce Electronic Waste pictures
How to Reduce Electronic Waste recommendations photo
How to Reduce Electronic Waste pictures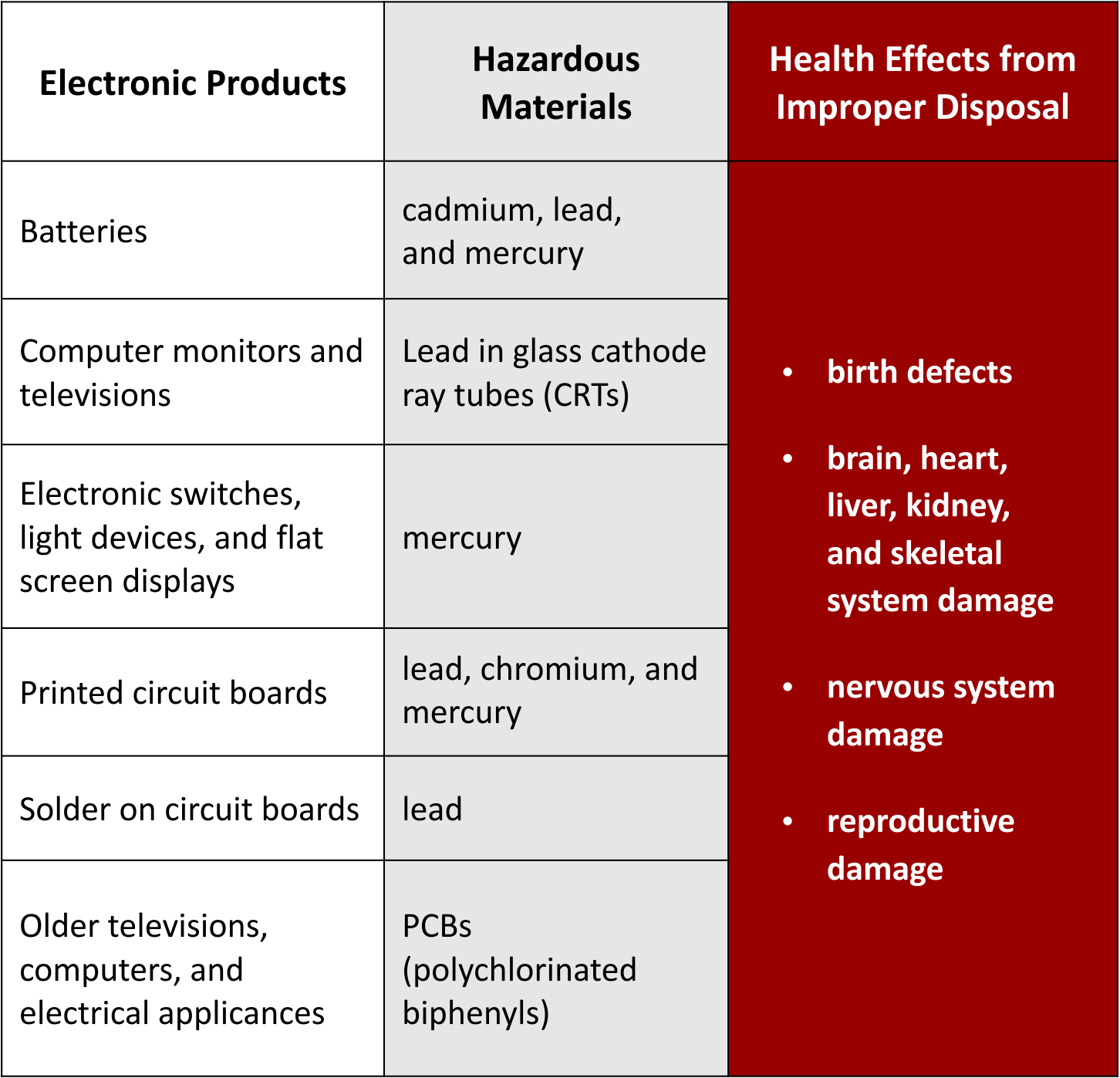 How to Reduce Electronic Waste new photo
photo How to Reduce Electronic Waste
Watch How to Reduce Electronic Waste video
Forum on this topic: How to Reduce Electronic Waste, how-to-reduce-electronic-waste/ , how-to-reduce-electronic-waste/
Related News
Elon Musk talked more about Tesla ride-sharing service to rival Uber, Lyft
How to Tip Your Server at a Restaurant
Dunford says Russia and China present big but different challenges
7 Ways to Move On After a Divorce
5-Minute Body Weight Workout
10 Amazing Health Benefits Of Radish Leaves (Mooli Ke Patte)
Desperation Dinners: Inside-Out Pork Dumplings
The Best Way to Tie Your Scarf Right Now
Adriana Lima Stars in Calzedonia's Summer 2019 Swimwear Campaign
Peramivir Reviews
How to Make White Chocolate Pecan Caramel Corn
Heres How to Help Hurricane Irma Victims
Date: 11.12.2018, 06:18 / Views: 92564
---