How to - INSTANTLY Boost Your Shooting Accuracy!!! | Basketball Shooting Skills and Tips
Boost your basketball skills
While we're all waiting patiently for the Great British winter to end – and, let's face it, struggling to muster up the courage for some al fresco cardio – allow us to suggest a less climactically compromised alternative: basketball. The shooting, dribbling and passing elements of the game add up to a great cardiovascular workout – playing for an hour can burn anything up to 700 calories – and putting in some court time also increases strength and flexibility, not to mention stamina and lung capacity.
But before you start lacing up, listen up.MHsat down with conditioning co-ordinator of the New Jersey Nets basketball team, Rich Dalatri, for the lowdown on how to up your game.
Improve your dunking
Mastering the slam dunk requires explosive strength and upper body co-ordination. A skyscraper stature, of course, won't hurt either, but even the more vertically challenged can develop Shaq-like skills by building up their leg power.
Try this"First, in the weight room, hit the squats, leg presses, and step ups," says Dalatri. "These three exercises are the basics. Start off with 10-12 reps using a light weight, then move your number of reps down in a pyramid [ie. six, then four, then two] while increasing the load." Research at Johns Hopkins University found using pyramid training can increase your leg's lifting strength by as much as ten pounds over conventional training in as little as nine weeks.
Improve your speed
The average basketball player will run up to five miles per game, and being able to maintain sprinting speed even as the buzzer approaches is essential.Devin Harris, who plays under Dalatri, currently holds the Guinness World Record for covering the 29-metre court with a ball in 3.9 seconds. The secret? Training fast. "If you train fast you become fast," says Dalatri. "Doing interval work really helps this."
Try thisFirst you need to create an aerobic base to prime yourself for more intensive court work later on. Either on the track or the treadmill, run 600 metres as fast as you can, followed by 400, 200, and then 100-metre sprints.
"Once you've developed a good base, head to the court and do a set of shooting drills – 10 shots, say, or a minute of offence – then sprint to the other end of the court and do a defensive drill for 30 seconds. Then sprint back to the other end of the court and repeat," says Dalatri. As you get fitter, bring the duration down. "So it'll be offence for four seconds. Sprint. Defence for four seconds. Sprint. And I'll do maybe six of these in a set." A recent study in theJournal of Strength and Conditioning Researchfound a 10-week programme of sprint training is up to 10% more effective at improving speed, jumping and squatting ability when compared to plyometric training.
Improve your shooting
While being able to cover all corners of the court is important, if you can't put the ball through the hoop then it's all for nothing. "Shooting starts from the legs. It's an extension of your body, with your right arm going high and to the right. It's a total body movement," explains Dalatri. Free throw or three pointer, it should never be a forced or rushed movement.
Try thisYou can practice this drill without the need for a court. Lying flat on your back, hold the ball in the shooting position above your head. Shoot the ball straight in the air, making sure your wrist is propelling the ball in a relaxed movement. Hold your shooting arm straight after release and then catch the ball with your hand and fingers. Repeat.
Alternatively, if you do have access to a court, try shooting five times, then picture shooting five successful shots in your head. Shoot another five shots, then another five inside your head. Repeat again until you've taken 20 physical shots. This helps to build muscle memory. Finally, with free throws, always aim towards the back of the net. Simulations run by researchers at North Carolina State University found targeting the exact centre of the basket reduced he chance of a successful shot by almost three per cent.

Read our exclusive interview with Nets star Devin Harris here

The New Jersey Nets will make basketball history when they play the Toronto Raptors at the London O2 arena on Friday 4 March and Saturday 5 March 2011 for the NBA's first ever regular season games in Europe.
Video: How to - Become a BETTER BASKETBALL PLAYER in ONLY 1 WEEK! (Basketball Training For Young Players)
Boost your basketball skills images
2019 year - Boost your basketball skills pictures
Boost your basketball skills forecast photo
Boost your basketball skills foto
Boost your basketball skills new pics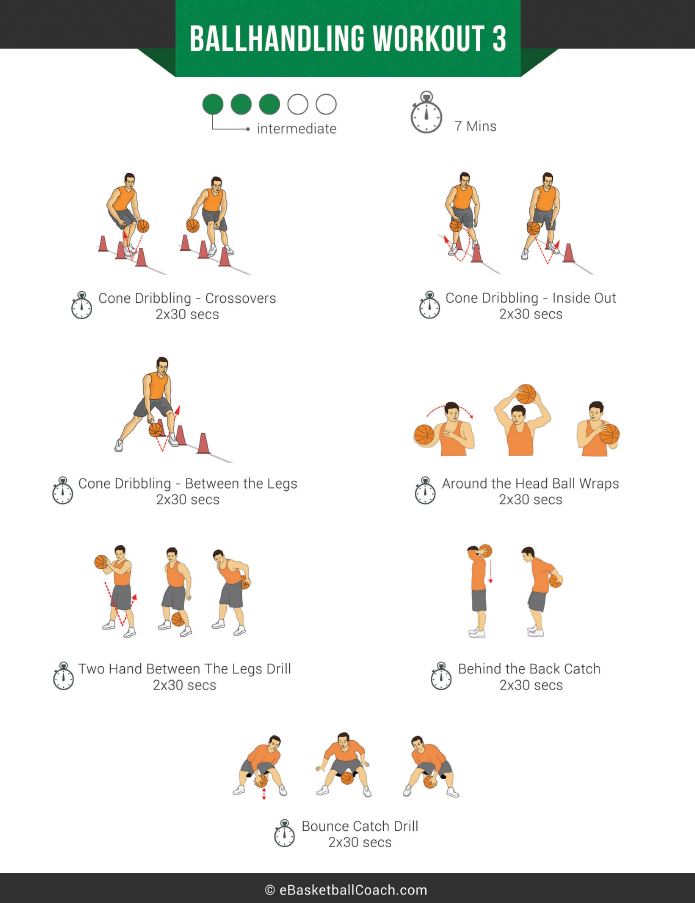 images Boost your basketball skills
Watch Boost your basketball skills video
Forum on this topic: Boost your basketball skills, boost-your-basketball-skills/ , boost-your-basketball-skills/
Related News
Want A Present With A Difference (14 Best Gift Experiences)
Best Dressed: Tribeca Film Festival
This Is Us Season 2 Episode 16 Shows Just How Badly This Show Needs Female Friendship
Wholemeal Rolls Recipe
The Best Hues to Wear for Your Eye Color
The perfect interview follow-up letter
The Best Starbucks Order for You, According to Your Zodiac Sign
How to Dissolve Salt in Water
5 Surprising Drug-Free Ways to Fight Pain
Personal Shopper: I Need Some Smart Workwear
How to Stain Floors
6 Pricing Tricks Retailers Use to Get You to Spend More
Your ethnicity can also affect your BMI
And the same goes for the OnePlus 6T, where I can easily edit photos to look closer to the Pixel 3s photos
Christina El Moussa Stuns in Bikini Photos From Beach Vacation With Boyfriend Ant Anstead
Date: 09.12.2018, 20:22 / Views: 33371
---